︎ Yale College Creative & Performing Arts Award project
QUEER CHINESE FOLKLORES ✶ QUEER CHINESE FOLKLORES ✶ QUEER CHINESE FOLKLORES ✶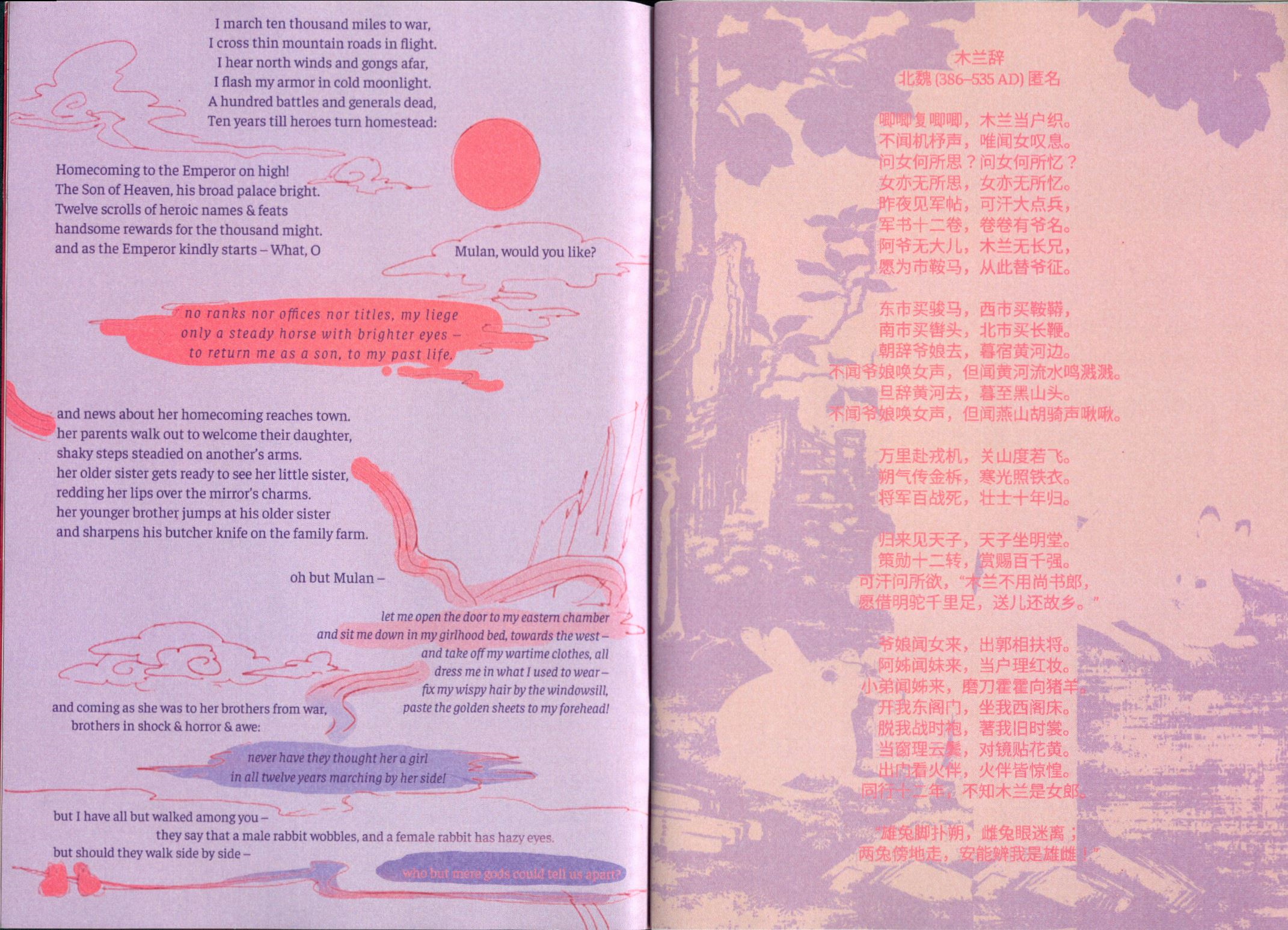 ---
︎︎︎ back and front cover
The book can be read both forwards and backwards, symbolizing our straddling of Western and Eastern cultures (Chinese books are read right -> left, or "back" -> "front") as first generation queer Chinese Americans.
︎ Creative direction
︎ Illustration
︎ Publication Layout
---
I collaborated with my friend Jean Wang to create a zine about queer retellings of ancient and modern Chinese folklores. Jean curated and translated all the texts, and I designed and laid out the zine. We wanted to show that queerness has always been a part of Chinese history, and how we are still writing our own stories in the present day.
︎︎︎ please flip through !