PERHL WEBSITE ✶ PERHL WEBSITE ✶ PERHL WEBSITE ✶ PERHL WEBSITE ✶ PERHL WEBSITE ✶

Role
Research assistant & product design in social science research team

Skills
Web design, Visual Identity
---
Challenges

Crafting with care

Potential users may have little to no tech fluency, after a long period of incarceration with no device access. The layout and design of the site must be easy, intuitive, and accessible, while not feeling overly simplistic.

Balancing professional look with emphasis on community
I would like for this site to look professional so people are more likely to trust the app, while not making it feel corporate. There should be clear visual communication that this app was developed with the community in mind, with direct input from community members.
---
Research

As a research assistant, I qualitatively coded 20+ transcripts of interviews conducted with formerly incarcerated community members and other stakeholders. It became clear that people wanted an app focused on wellness that holistically addressed both physical and mental health needs, so I analyzed successful wellness app websites to better understand their design language.
Key points: data security should be emphasized at multiple points on the app page, guiding values should be highlighted towards top, and navigation should be unambiguous (no hidden interactions or popups)
Key questions: How can community members see themselves in the design?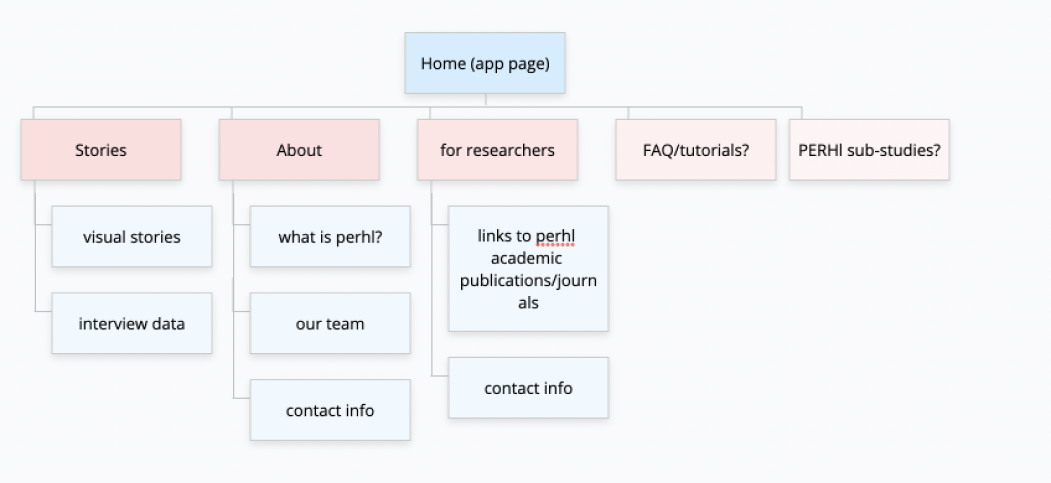 ---
Initial Sketch & Presentation

I created a presentation to help researchers on my team better understand the goals of making a website, and brainstorm potential challenges & solutions.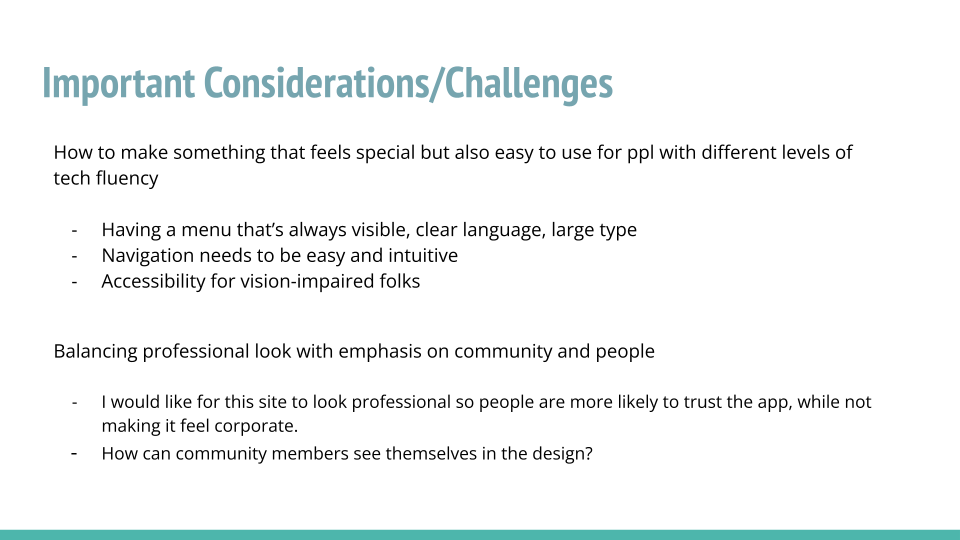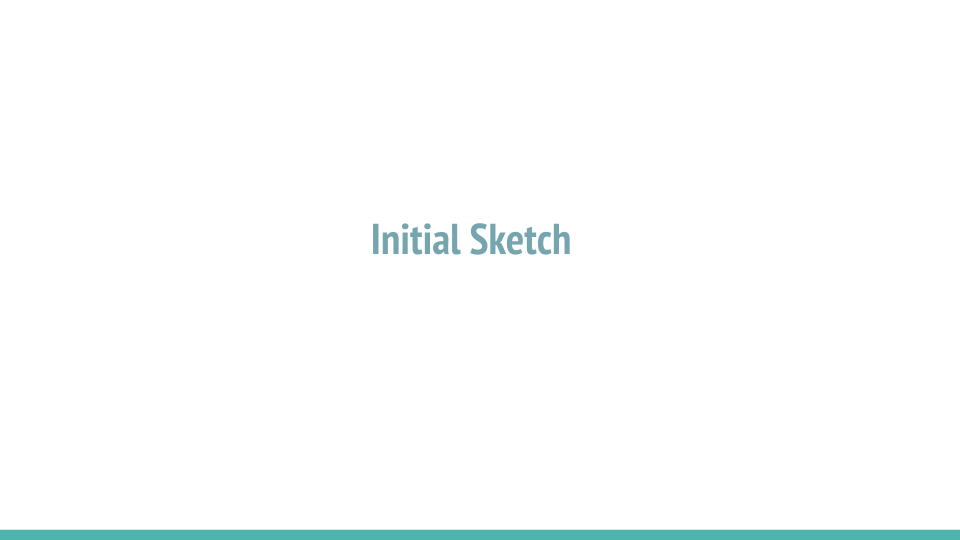 ---
Feedback and Second Round

* Longevity: decided to build on squarespace so the site can be easily edited after I've graduated by research team who does not have that much experience with web development
* Revisiting Visual Identity: received updated app prototype and logo, making sure my design is visually cohesive with them
* Working with team to do copywriting for pages
App Page:

About Page:

Landing:

---

The PerHL research study is developing a mobile health application to assist formerly incarcerated individuals transitioning back into community. I was tasked with creating a website that could both introduce potential users to the app, as also visualize stories and quotes gathered from community interviews. I envision the website as a place where those coming back to community can see their experiences being told and valued beyond an academic context


---